MRO Americas 2018
Come Visit us at Booth 745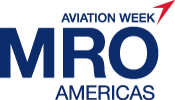 Once again, Aerostrat is exhibiting at MRO Americas 2018 in Orlando Florida April 10-12.  We're excited to present our state of the art MSG-3 compliant heavy maintenance airline scheduler, AERROS, in Booth 745.  Robust, customizable and cloud-based, our software enables multiple users to collaborate simultaneously on its live interactive production schedule.  Exciting new features include:
utilizing data clusters to create unlimited what-if scenarios
customized color coding schedules by fleet or by slack
retiring individual airplanes or entire models
schedule cascading whereby events can be dragged and dropped within a track or to another track causing future scheduled events to cascade.
Although we provide our own business intelligence suite, AeroBI, we also have the tools/connections necessary to use the business intelligence suite of your choice.  Feel free to stop by to learn about us and our industry leading support, our software, and what we can do to help make your scheduled planning efficient and economically sound while guaranteeing safe and secure data.  You can also schedule an appointment by sending an email to info@aerostratsoftware.com or calling us at (888) 558-2860.