Airline & Aerospace MRO & Flight Operations IT Conference
Americas 2018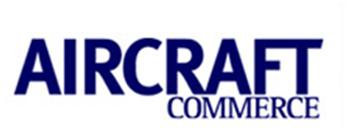 Aerostrat will be exhibiting at the 2018 MRO & Flight Operations IT Conference being held in Miami, Florida March 13-14.  We're excited to present our state-of-the-art MSG-3 compliant aircraft heavy maintenance scheduler, AERROS, in Booth F4. Come see our new exciting new features which include:
utilizing data clusters to create unlimited what-if scenarios
nose to tail scheduling capability which allows users to close gaps in schedule for specific tracks and time periods
retiring individual airplanes or entire models
schedule cascading whereby events can be dragged and dropped within a track or to another track causing future scheduled events to cascade
Aerostrat will also be presenting as part of the Vendor Showcase on Day 2 from 11:15 to 12:30 in the Workshop/Showcase room.
Feel free to stop by our booth whenever you please. You can also schedule an appointment by sending an email to info@aerostratsoftware.com or calling us at (888) 558-2860.