Aerostrat Welcomes Chris Montgomery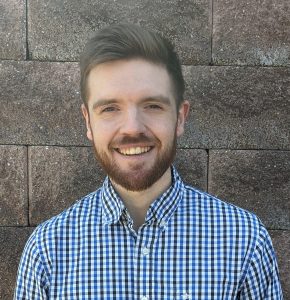 Aerostrat is excited to announce that Chris Montgomery has joined our team.  Chris will be joining Aerostrat as a Software Engineer and his primary focus will be our backend services.
Chris served 5 years in the United States Army as a Signals Collection Analyst and an additional 1.5 years in the United States Army Reserve. During his time in the army, Chris was awarded an Army Commendation Medal for productivity-enhancing Perl scripts which replaced hundreds of hours of manual work.
Following his service in the military, Chris attended George Mason University in Fairfax, VA and graduated cum laude with a B.S. in Computer Science.
Chris comes to Aerostrat from Alarm.com in McLean, VA, where he spent the last 2 years as a Full Stack Engineer. During his time at Alarm.com, Chris focused on adding new Access Control functionality to Alarm.com's small business security platform.
Welcome to Aerostrat Chris!