When working in a scenario, users can manage all facets of an event by clicking an event and bringing up the "Edit Event" dialogue.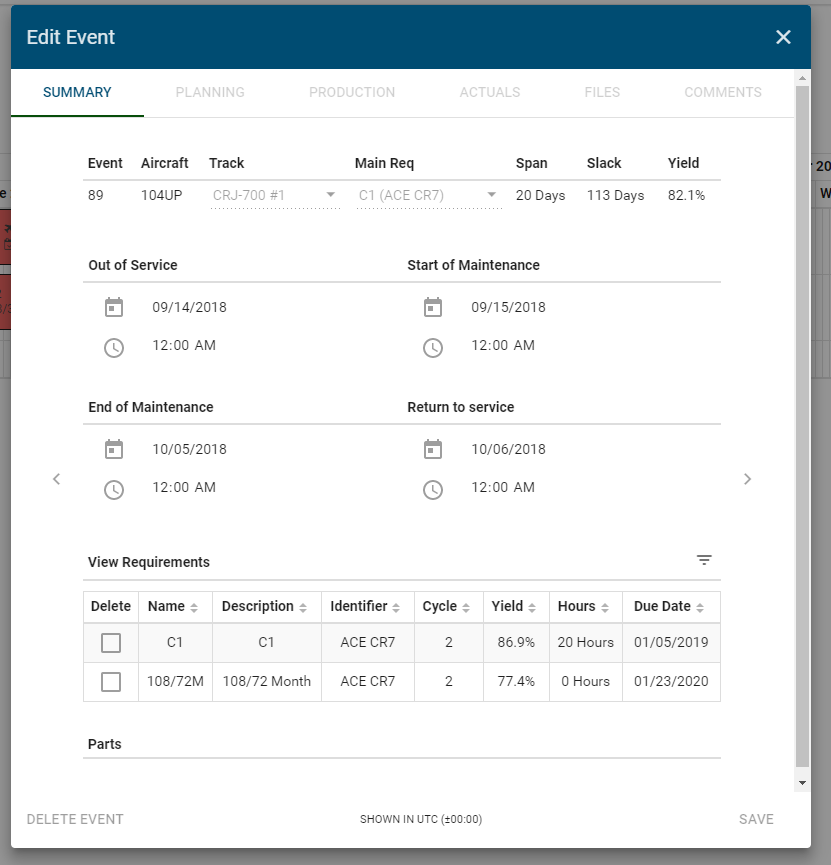 The "Edit Event" dialogue has multi-functionality via the Summary and Actuals tabs. The future vision is to add additional tabs for Planning, which would store prior-to-induction data; Production, which would store in-work data; Files, which would store any files pertaining to event; and Comments, which would store any notes or free-form text for that event.
Another feature of events in Aerros is the Event ID generated for each event. This number is specifically for that event and will not change, not matter which scenario or production schedule you are on.
Aerros also gives the user four date fields rather than two. The respective date fields are for tracking total aircraft out of service and total vendor maintenance time. Furthermore, it enables users to track total non-maintenance time at the beginning and end of an event.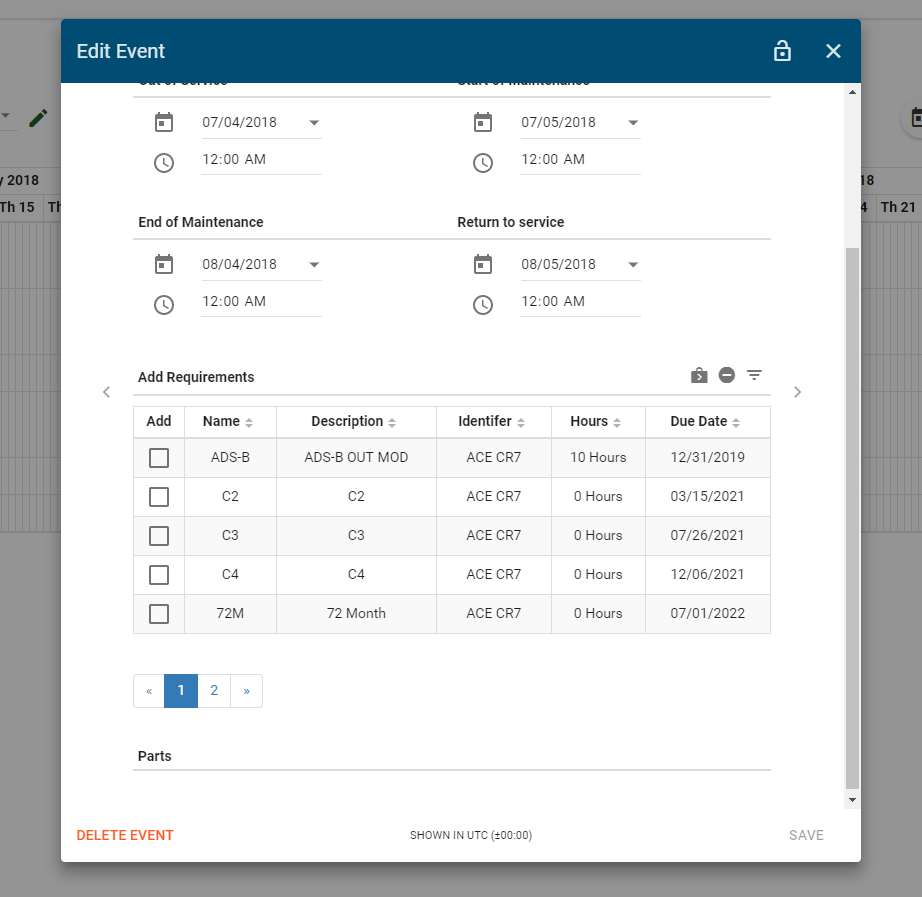 The Requirements section lists all the requirements for that event, including the calculated yield and due date for each requirement. Users can add unlimited number or requirements to each event and essentially build their work orders years ahead of time. These can also be compared to the actual work order to ensure work orders are correct prior to induction.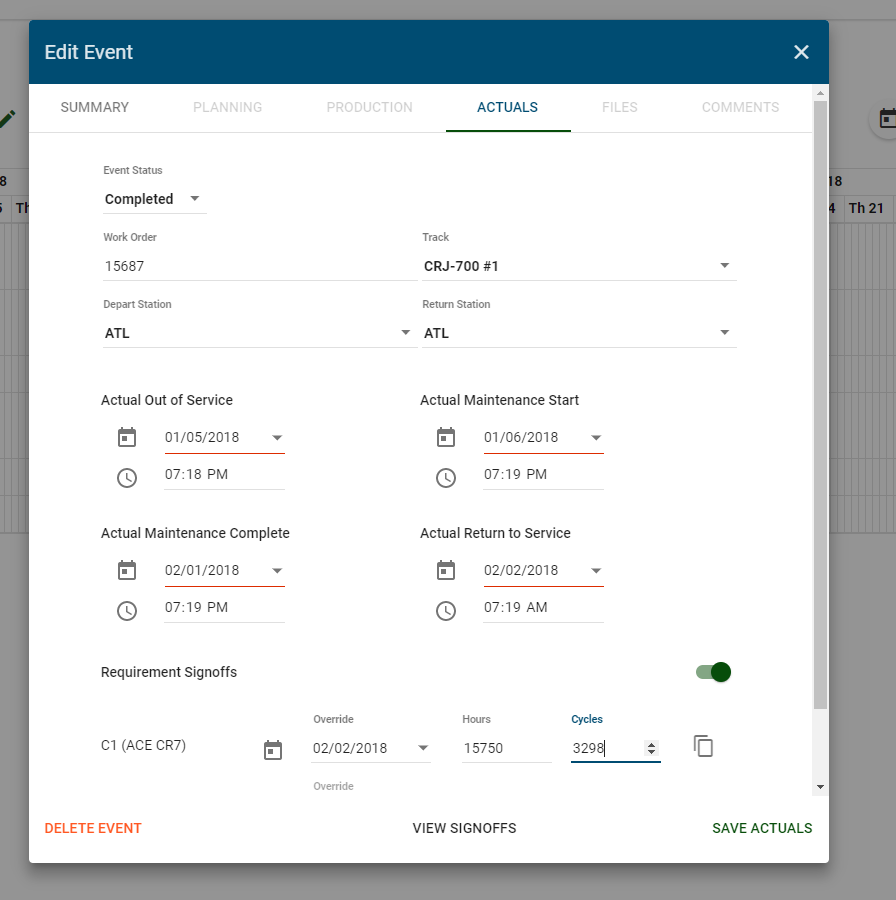 The Actuals tab is where users can set the event status, from Pre-Induction to Completed. The work order is entered here and used to create a one to one relationship with this event and the work order number in the company's compliance system. Additionally, once event status is marked complete and actual dates are input, they are synced to all scenarios and will always be visible and accessible.